Gates of Eden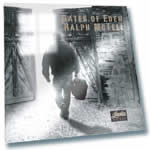 In 1961 I heard an album of songs recorded by Ramblin' Jack Elliot. It was called Jack Takes the Floor and it changed my life.
Aged sixteen and fresh out of the army (where I had enlisted as a boy soldier to get out of school). I was attending art college in Croydon, my home town. I really liked jazz and had joined the college jazz club – the music seemed to best express my total joy with my new found freedom.
One Wednesday evening after Art Blakey and Miles Davis and, I suspect, a liberal helping of Dixieland, someone put on Jack's record and played the track San Francisco Bay Blues. The effect on me was instantaneous.
I persuaded the owner of the record to let me take it home for a listen. I absorbed every track and loved them a11. I must confess that Jack's guitar and voice were the things that first affected me but the mysteries inherent in the songs quickly embedded themselves deep in my conscious. Here was an introduction to Woody Guthrie, Leadbelly, Rev Gary Davis,
Bessie Smith and more, all coming from the interpretive genius of one man and a guitar
I bought a tuneable guitar and from that moment on I was joined to the instrument physically and metaphorically. I learned the tunes and how to make the chords by listening over and over to what Jack played. I loved his unpredictable style, his marvellous flat-picking and his magical finger-style on songs such as Cocaine Blues.
Through that record my circle of friends grew to include others who appreciated this music. Soon I was hearing the work of Sonny Terry, Brownie McGhee, Leroy Carr, Blind Boy Fuller, Big Bill Broonzy and Woody Guthrie.
looking back, I often preferred Jack's treatment of these musicians' repertoires more than the originals. This was especially true the first time I heard Woody Guthrie: however, I soon came to love Woody's playing and singing and, especially, his subject matter.
As a rudimentary picker I taught myself to reproduce these sounds and sing these wonderful songs. I took this music on
the road when I hitchhiked to Istanbul via Spain and Italy and I wrote to Woody telling him I was singing his songs in the hope of a 'better world a-coming'.

Most of this album's selection of Woody Guthrie's work was inspired by John Steinbeck's novel The Grapes Of Wrath. For me, Woody's songs from this period are amongst his strongest; full of compassion for the homeless and dispossessed, tackling hardship with humour and humanity and reminding us that together we are strong.
As well as Ramb1in' Jack Elliot and Woody Guthrie, I discovered the music of the Carter Family, Blind Boy Fuller, Mance Lipscombe, the incomparable Rev Gary Davis and the genius guitar player Blind Blake. The country blues masters taught me to respect the acoustic guitar and have kept me marvelling at all it can do while still making me work to unravel its mysteries.
Then Bob Dylan arrived on the scene. Here was a young man only a few years older than me playing versions of songs I knew and loved. But where I had only written letters to Woody, Bob had written the tender and respectful Song to
Woody set to one of Guthrie's own tunes. I was captured. Since then, I've fallen off Bob's roundabout several times but I always end up clambering back on for another whirl.
Bob's songwriting gave us confidence to try to write our own songs. He changed the musical and lyrical world forever and I believe he is the most important artist of my generation. I have recorded Bob's work in the past and for this album I have chosen several songs from his early days when we were all full of hope and had real heroes.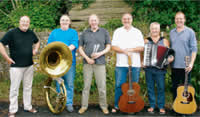 I've titled this album after Bob Dylan's epic song of revelation Gates of Eden. A gate suggests an entrance and Eden a beginning. The music on this CD is the beginning of my own journey and these songs are almost sacred to me.
There you have it! I dedicate these recordings to Ramblin' Jack Elliot with love and thanks for pushing the gate ajar and letting me in.