Streets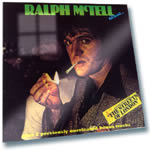 The Songs
I completed writing several of the songs on this album in Cornwall. 'Getting it together in the country' was an often repeated mantra for bands who were writing music for up coming albums but it is not always conducive to the harder edged mode I was hoping to achieve.
My dreams of writing a rocky, bluesy, album were subverted by my environment. Alongside tracks like Country Boys emerged songs such as You Make me Feel Good, written to my little daughter Leah running free in our overgrown country garden, and the strongly folk influenced Pity the Boy. I had heard the wonderful playing of Andrew Cronshaw with his electric zither and I was delighted that he agreed to contribute to this track. The guitar is tuned to open D for this song.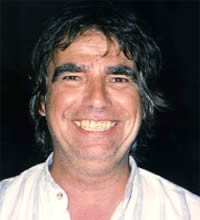 Another accidental tuning helped to create the music for Sweet Forgiveness (Seeds of Heaven). Irene from the harmony group Prelude sings so beautifully on this track as do the two lads. Rabbit Bundrick is the pianist.
Pete Berryman provided the restrained nylon guitar solo on Grande Affaire. He had previously played on Spiral Staircase and Last train and Ride, and with Prelude once again providing backing vocals, this is one of my favourite recordings.
I have just finished writing 'part one' of Heron Song. It is called Walk into the Morning and it is about the idealism and simple leap of faith that takes you onto your musical journey; Heron Song is about the reality. During the recording of this track I met Graham Preskett who has been one of my preferred string arrangers and a great friend over the years. I love the strings on this track.
On the re-release of Streets on Leola Records there is a bonus track. This was produced by Shel Talmy and is one of the songs from an unreleased album, of which one or two more titles from will appear in the box set due next year.
I will write more fully about this 'lost' record at a later date.
Suffice to say that The Boxer (Another Star Ascending) further helps to elucidate the empathy I feel for the fight 'game' (I know I shouldn't like it, but I do) and provided the theme and tone I wanted to convey across the whole album.
I worked on Lunar Lullaby in Cornwall, and Maddy Prior completes the ethereal ambience on this track with her beautiful soprano on the last few notes. She later joined the band for the tour which was to follow.
The Latin influenced El Progresso was laid down with just two guitars; mine and that of Mike Piggott. Every other instrument was overdubbed. No mean feat for a song which has a chorus written in 7/8 time. This song was inspired by a terrible, locally manufactured cigarette I bought (against local advice) in Lanzarote. The part about the senorita is untrue, the bit about the cigarette is!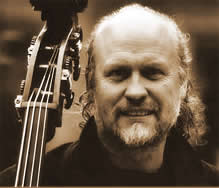 Danny Thompson and I had some fun with Jenny Taylor and I played the piano accordion, which just happened to be in the studio by building the part up slowly overdubbing as we went.
Interest on the Loan was greatly enhanced by Danny Lane's impressive Texan harmonies and he tried to convince me to go to Nashville to record a whole country style album, something I would still love to try one day.
At the end of my recording sessions for the album I produced a single for Bert Jansch using my backing singers Prelude and Rod Clements of Lindisfarne on bass. I had introduced Bert to my favourite Christmas carol In the Bleak Mid Winter and he had prepared a beautiful arrangement. After we had finished,. I got Prelude and Rod to do a quick take of Streets of London. Both songs were mixed and released at the same time.
The Background
When it got around to touring again I decided to work with a band. I have to admit that this period in my life was very stressed. I was now an established artist on the Warner Brothers Reprise label and they were encouraged by recent sales of my albums. My younger brother Bruce was managing me and it seemed everyone had high hopes of my career making the crossover into the mainstream.
I wanted nothing of the sort and for some time had been planning to put together a band. There were several reasons for this and it is hard not to be over-analytical with hindsight, but my self-image was not in tune with the way everyone else saw me. I felt that I needed to write more rhythmic songs with a more aggressive, rocky edge. I was annoyed that people saw my songs as gentle or whimsical and wanted them to be liked for other criteria. The sleeve notes on the Streets CD are written by Chris Hockenhull and I will not repeat here what he wrote. But I will try to explain why there are apparent discrepancies in the overall presentation of the disc.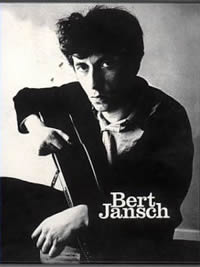 My stage nerves were already legendary amongst those who had seen me prior to going on stage, and my insecurity as to how long this success would last was a constant worry to me. I experienced deep anxiety at this time and one day I read in a medical article that prior to a race, athletes produced a chemical that could induce feelings of panic in someone prone to that condition. Therefore going on stage was like preparing to compete, the difference being that you had to be measured and controlled as a performer and there was nowhere to run. My heart was pounding and I had to start the show with a precise finger picking piece trying to sound relaxed when really I would have been better suited to the 100 yards hurdles.
I have always loved boxing and it occurred to me that there was a comparison to be made. I had to win the audience, my competitor was my nerves. I had to go the distance and like a boxing ring there was no hiding place. We were looking earnestly for a title when my brother told me that Streets of London was selling extremely well. I was not unduly surprised when he told me that we peaked one day at a sale of 90.000 copies.
I was pleased, but was more interested in my band that was taking shape nicely. My new album was mixed and sounded good. We had persuaded Danny Lane the American drummer to stay and tour with us. Danny had been brought over by Mike Nesmith to record Bert Jansch's album L.A. Turnaround. Maddy Prior was going to do backing vocals on several gigs.
I had bought a new suit and for my 30th birthday had bought tickets for a bunch of friends to go and see Joe Bugner box at the royal Albert hall. Warner Brothers had paid for a top sports photographer to take snaps for the cover and we had a box reserved for us at the show. My guests that night included Danny Thompson, Bobby Cadman (husband to our secretary Joanna) Bert Jansch and Harry of "Harry Don't Go" fame.
Eventually Streets of London made number two in the national charts and I had to include the song on my 'Boxing' themed album. It was entitled Streets as a compromise because I would not allow the company to name it after the hit. This error of judgement helped to sell a compilation of early material for which I received no money; reduced the sale of the Streets album and the subsequent band tour was a near disaster. I am sure many of my audience thought I had put the band together because I was now a pop chart act. The band, who were fabulous, never got an even break and I was reduced to a performance where by I played half acoustic and half with the band. Marriages broke up within the personnel. I had thirteen or fourteen people on the road, the expectations (real or imagined) of my record company (Any more hits Ralph?) and audiences shouting for me to play "…On your own Ralph!"
It was a heartbreaking nightmare. Before the end of the tour Danny Lane had returned to the US, battered and bewildered. The backing group had been let go and I finished the last few dates with Rod Clements and Mike Piggott. I had a huge worldwide hit on my hands but felt like I had failed.
I temporarily retired from live work and went to the US to get myself sorted. Up until this point I had thought my music was progressing to a maturation that would involve ensemble work in performance. With hindsight I see that there are soloists and there are band players. Personally I would rather watch Wizz Jones solo, or likewise Randy Newman and Bert Jansch, and I had not fully realised that some felt the same about what I do. After my premature retirement I slowly returned to touring and recording. It would take a very long time to get over these experiences. My confidence gradually returned and from henceforth my records would contain my group work but with just a few exceptions I would climb into the ring on my own.
---
Ralph McTell
Autumn 2005.