Your Well Meaning Brought Me Here
Between this album and the last, my life had changed rapidly in terms of how I was perceived or how I thought I was perceived. I was now managed by the legendary Jo Lustig, a hard but totally loyal New Yorker who was managing Pentangle and had worked for Nat King Cole and (inadvertently) for the mafia. Jo had big plans for me but we did not always see eye to eye. I filled a vacant night for him at the Royal festival hall and we all were surprised by how many people came. Jo made his pitch for me on the same night and after consulting at length with my brother Bruce I signed up with him.
The song Streets of London was picking up cover versions everywhere and the huge record company Paramount had negotiated my contract from Transatlantic Records and a re mix of various tracks was released as an LP called "Revisited." I was oblivious as to what was going on but it became clear that this whole exercise was a bit of a smoke screen to get hold of "that" song for the USA. It was proposed that I embark on my most ambitious album production to date with dear Gus Dudgeon once again at the helm. I was annoyed at the prospect of having to re record "Streets" again but in so doing I met Danny Thompson who has been a life long friend.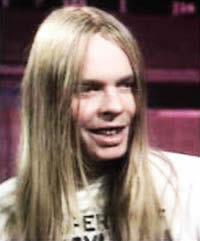 In the intervening years Gus's reputation had grown and he was a brilliant talent spotter of musicians. He had assembled a mega cast of players for this enterprise and I cannot imagine the studio bills if it were to be done today. Musicians included Rick Wakeman, Roger Pope, Davey Johnson, Caleb Quaye, and the entire LSO!
My young family and I were still living in a council flat in the back end of Croydon and I was meeting acclaimed musicians and big record company people. My friend's lives had not changed much and I was adrift on a sea of self-doubt and questioning that gave rise to many of the songs on the new album. especially the title track. (Dear old Jo thought I had written it for him and thanked me with tears running down his face, I had to gently explain that I had not.)
I had decided to get a piano and spent hours noodling away with a simple accompanying technique that I had learned from my friend Gary Petersen. I have always thought that the blues were my teachers but as has been pointed out to me by musical friends, I am more influenced by hymn tunes than almost anything else when it comes to the keyboard. I suppose the prime examples would be Old Brown Dog and You Well Meaning Brought Me Here. Pick up a Gun also came about through the piano.
In spite of recording most of the album at the state of the art studios Trident at St Anne's Ct in Soho, Gus still wanted me to do live vocals. In the end we compromised with me giving guide vocals and then repairing both guitar and vocal parts afterwards. Gus was developing his style of totally immaculate tight perfect multi tracks to give him maximum mixing potential. The only trouble was that he had me and I am a specialist in the rattle and hum department. I began to get pissed off with this search for perfection as it often meant that because the vocal was going on later, the musicians would not know what the song was about and the feel might not be there. Somehow it worked out but not before some tantrums and hurling of the cans (headphones) at the control room glass partition had occurred from me.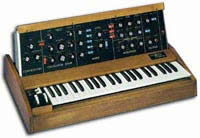 Old Brown Dog featured a blinding solo from the genius of Caleb Quaye and it was on his solo at the end of the song that I believe a Leslie cabinet was used for the first time. This device is what gives a Hammond organ its distinctive sound. It just happened to be in the control room and with the help of Robin Cable the studio engineer it was rigged to receive the signal from the guitar. Caleb was knocked out and the solo went on for minutes. If you listen carefully you can hear an edit after the second chorus. Caleb, Davey Johnson and Roger Pope the drummer went on to become the backing musicians to a certain up and coming piano player called Elton John. It was Gus who brought them together and introduced Ray Cooper – who played on In Some Way I Loved You – to Elton too.
Rick Wakeman played some piano on this record and I think Hammond as well. He went on to become a mega star but he was such a great bloke and though we don't see each other often it's always nice to meet up, most recently at the Lonnie Donnegan tribute at the RAH
Tony Visconti was called in to arrange the Ballad of Dancing Doreen but the principal arranger on this record was Robert Kirby. Robert was a school friend of Nick Drake and had done the arrangements on Nick's albums. His string parts were absolutely gorgeous to my ear and he was such a terrific man. What I did not know was that Gus had persuaded the record Company to let him use the London Symphony orchestra to play his parts. These were done at Air Studios and the entire orchestra plus the Garibaldi Brass Ensemble an eight-piece choir and a harpist that was dressed as a teddy boy were pressed into Studio One for the recordings.
Robert conducted and I sat speechless in the control room overwhelmed by the majesty of the sound. The orchestra could not hear the part I was playing as they were following the conductor's baton. After each take they all tried to get into the control room to listen.
The clock was ticking as it came to the last song: The Ferryman. It is a long number and it necessitated bringing a speaker out into the room with just my guitar and voice on it for the orchestra to pay to. The first take broke down as the clock moved to one o'clock. This meant the entire orchestra would be on overtime, which would have pushed the budget well over the limit. However they volunteered to do it at no extra charge and got it in one take. I always remember the clock at 1.20pm when they all trooped in to listen to the take. I thought it the most exciting thing I had ever recorded. Everything went down live – including the Teddy-boy harpist and the choir.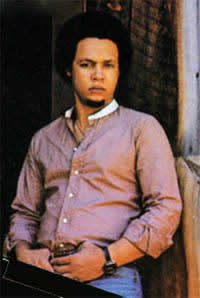 However the number that seemed to be the most popular on this record was First and Last Man. Gus and his wife Shelia were the backing singers and Gus got me to play my old harmonium as well. We used that instrument on Lay your Money Down as well. I played all the instruments on that little piece and had a lot of fun doing it. Genesis 1 v20 was recorded with just two guitars and Mike Hugg brought in his Moog Synthesiser on which I played the solo.
I had been rehearsing for months with a bass player called Steve Bonnett and we recorded Chalkdust together with me overdubbing piano later. This was the song that was substituted for Streets of London on the releases elsewhere in the world. Paramount released an album with just that song on it and wrote on the cover something about being so excited about my new album they could not wait for the rest of the songs to be recorded. I think it may have turned as many people off as it turned on to the album. A few months after the release of the record the label was ought out by the Gulf and Western Conglomerate and the artist Melanie (who had also recently signed to the company) and I were lost in a sea of bureaucracy. But by this time I was on tour in the states and more confused than ever about where I was going.
Ralph McTell